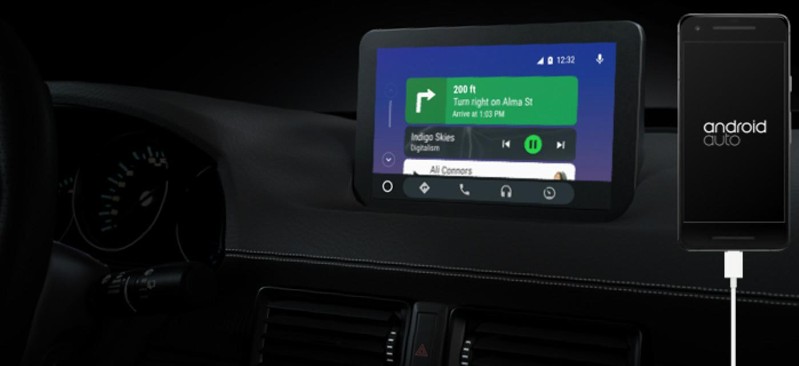 A recently published article indicated that three of the world's largest automakers will be adding Google's Android operating system into their vehicle entertainment or infotainment platforms. Nissan, Renault and Mitsubishi have all announced that future vehicles (along with the sub-brands they own and operate) will be phasing Android-based infotainment systems to consumers beginning in 2021.
The Android Auto platform is currently offered through multiple manufacturers. This permits consumers who own Android devices to simply plug in and access their mobile device platform apps and entertainment options (such as Google Play music) on their vehicle's infotainment system screen. The new Android-based infotainment system will integrate many of Android's features directly into the system without the need of a current Android device, including Google Maps, access to the Google Play Store for apps, and Google Assistant.
According to Kal Mos, the Global Vice President of Alliance Connected Vehicles at Renault-Nissan-Mitsubishi, "With the integration of the Android platform into our infotainment systems, we are adding a new level of intelligence to our connected vehicles. In the future, the Google Assistant, which employs Google's leading AI technology, can become the main way customers interact with their vehicles, hands-free."
From this new platform, Google Maps will provide turn-by-turn navigation and permit owners to download apps via the Google Play Store. Google Assistant is uploaded to the platform to permit passengers to answer text and calls, control media, and other vehicle functions by using their voice.
The new partnership between Google and the Nissan-Renault-Mitsubishi is looking to enhance customer activity by integrating cloud-based systems by way of the Alliance Intelligent Cloud. This system can allow for over-the-air upgrades, data management, and remote diagnostic services. This Android-based OS will frequently be updated along with the suite of apps the other developers.
"We are building powerful connected and seamless onboard / off-board experiences into our vehicles in addition to the features of Google applications and services that many users are accustomed to, including Google Maps, the Google Assistant and the Google Play Store," stated Hadi Zablit, the Senior VP of Business Development at Renault-Nissan-Mitsubishi.
A partnership between Google and Volvo has been established and was announced earlier in the year. However, Volvo has not clarified when it's vehicles would come equipped with the Android Google system.
Tags: Mitsubishi, Nissan, Renault, Auto industry , News
Take a look at our Featured News