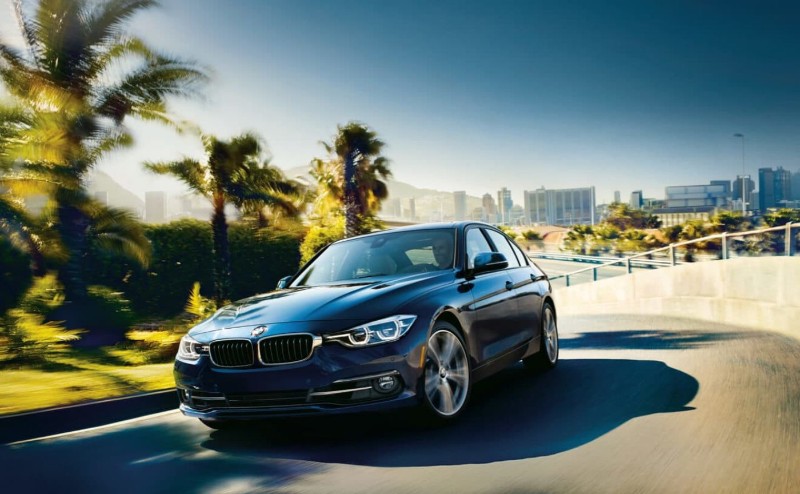 The BMW 3 series has been an attractive model for many new car buyers.BMW is known for having incredible driving dynamics, state-of-the-art engineering, and a special prestige in its brand. The 3 Series, in particular, has been especially attractive because it started off as an economy-minded, entry-level coupe, which then grew in price and size, creating plenty of models on either side of the price scale. It has grown into a more affordable competitor of models from Lexus, Audi, Cadillac, and Mercedes-Benz.
The 328i model replaced the 325i model in 2007 with a turbocharged engine and greater horsepower (230hp). It also introduced coupe and convertible versions of this 3-Series model. The coupes were available in all-wheel drive, while the convertibles were all rear-wheel drive.
Here are 3 reasons to Buy the 328i:
Performance
BMW is known for balance and solid handling, and the 3-series is an excellent example of that prowess. The rear-wheel, balanced weight and powerful engine help you go zero to sixty in six and a half seconds in style.
All weather driving capability
That same balance can be magnified even more with an all-wheel-drive system, giving you more power and traction when the road conditions drop from fair to poor.
Comfort
These later Series 3 models are luxury cars that grew out of economy-minded models, giving you driving comfort at a competitive price. It features leather seats, navigation, wooden trim, and other modern options which provides you with a classy, business executive style with a dash of fun mixed in.
Problem areas
Engine issues
The turbocharged engine has high-pressure fuel pumps which often fail in the 328i models. You can identify this issue by the following symptoms:
1 Car stalling
2 Rough engine idle
3 Rough running
4 Long crank times when starting
Electrical issues
There are two main electrical issues with the 328i. First, the positive battery cable connector degrades and corrodes over time, as well as the positive terminal on the fuse box. If not checked and replaced, this could lead to an inoperable car. The second common electrical issue is that the steering column or car computer may lock the steering wheel making it impossible to turn the key in the ignition and also leave you with a vehicle you cannot drive.
Rattles
Many BMW 328i owners have reported rattling sounds. Fortunately, these are not sounds coming from the engine, but from the interior of the car. This makes them less expensive to fix, but more challenging to find the source of the noise.
A short test drive should help you identify if the car you are considering purchasing has any of these problems.
Budgeting tips :
BMWs and the 3-Series in particular experience a fast period of depreciation. That means you can purchase used BMWs easier than some of their competitors like Audi, Mercedes-Benz, and others. However, you will still need to set aside a substantial amount of money for maintenance on your used BMW. Just because it no longer has the luxury car price, does not mean it is no longer a luxury car. Most BMW owners do not break the bank on their car purchases, they do it paying for expensive repairs. Those parts you require to update and repair your car still have luxury car market standard prices.
Don't be blindsided by significant repairs after finding yourself a great deal on a BMW 328i. Be sure to have your prospective 328i inspected by a certified technician and make sure you test drive it to be sure it does not have any engine, electrical, or rattling issues.
Tags: Buying Guide
Take a look at our Featured News