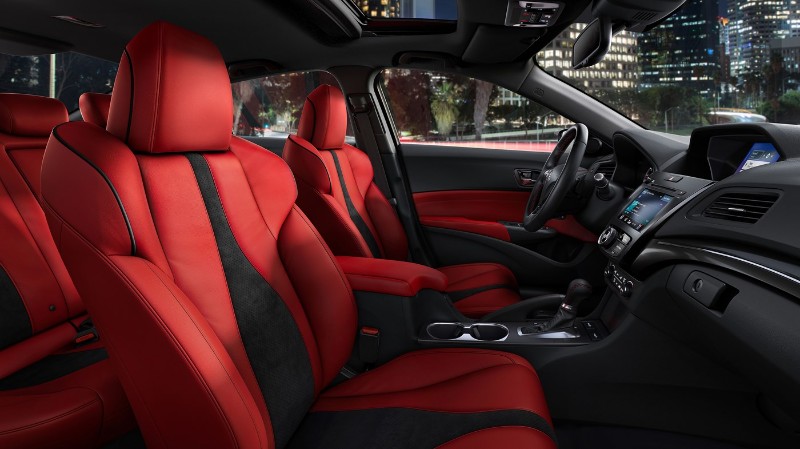 Over the years, consumers have been driven to Acura models mainly due to their aggressive stance and swoopy features. Affordability and value have not typically been consumer attributes associated with Acura – until now? While the 2019 Acura ILX is packed with more features, what has shocked the automotive industry is that they've actually lowered the cost – by a bunch. A recent announcement from the factory indicated some rather dramatic price changes for the 2019 ILX.
Acura recently released pricing for their new 2019 Acura ILX - starting at $25,900 – plus a $995 destination charge to bring the estimated beginning price to $26,895. They've added some improved tech, exterior enhancements and some minor adjustments under the hood. However, what has some consumers scratching their head is that the base entry level price is $2,000 shy of last year's starting point. And believe it or not, the savings expand as you climb up the trim list.
For example, the ILX A-Spec with a Technology Package for 2019 will cost a consumer $32,545 plus taxes and applicable extra fees. However, last years same trim was roughly $3,500 extra. The question many automotive experts are asking is – why? In most cases, a major cost-savings as described is a sign of one of three possible deals.
First – it's possible that they have over produced based on sales and forecasts and need to clear the extra inventory. Second, it's possible that Acura is going to phase out of ILX for 2020. Third, and most likely – is the prospect of increased interest rates for auto loans. A recent stock market drop was attributed mainly to the threat of the US Federal Reserve raising interest rates across the board – to draw back the economy from recent significant gains.
Regardless of the reasons, the ILX offers a pretty good bang for the buck for new car shoppers. Power for the ILX comes from a 2.4-liter inline-four that belts out 201 horsepower and 180 pound-feet of torque. This base engine is paired to an eight-speed dual-clutch transmission. The base trim is well-equipped with standard features including LED taillights and headlamps, the AcuraWatch driver-assisted safety systems, along with Apple CarPlay and Android Auto compatibility. Acura is beginning to ship the ILX to dealerships the third-week of October 2018.
Tags: News
Take a look at our Featured News