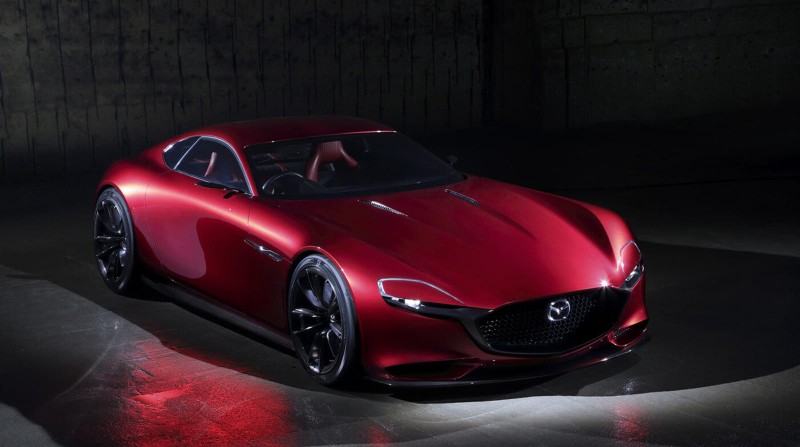 Fans of the Mazda Rotary engine won't have to wait too much longer – or will they? In a recently published report Mazda let the cat out of the bag, by announcing that they will use the iconic powerplant in one of their upcoming vehicles. Here is the kicker though – it won't be the primary source of power. Instead, a redesigned rotary-style engine will be used as a power source to kick-start electric motor.
Mazda is one of the latest manufacturers to enter the EV space. The new rotary-backed electrical vehicle is the second one to be announced in the past few years. This EV-hybrid is a part of Mazda's PR-spun "Sustainable Zoom-Zoom 2030" initiative – a plan Mazda has for creating advanced drivetrains that combine efficient gasoline engines, using alternative fuels and supported by electric motors. Mazda's first #ZoomZoom2030 powerplant was Mazda's SkyActiv-X compression-ignition gasoline powered engine debuted in 2017.
The last Wankel engine (the technical name for the Rotary) used in production was the 2011 Mazda RX-8. Since those days, Mazda had been planning to introduce a new rotary-style powerplant to appease to a rather passionate consumer base. For those not familiar with this type of motor, it is incredibly efficient. While the typical combustion engine requires a series of pistons, connecting rods, valves and others to complete the "suck – squeeze – bang – blow" cycle, the rotary engine utilizes a clock-like rotating mechanism to complete this process.
The new rotary engine is going to act as a range-extender, essentially charging the battery for an electric-motor powered vehicle. As with most automotive announcements, details are a bit scarce at this point, but the Japanese automaker has stated that this unique powerplant will be "small, lightweight and exceptionally quiet while also producing a higher power output". Engineers from Mazda have indicated that this rotary engine will be compatible with a multitude of electric-powered motors, and has also been enhanced to operate on liquid petroleum gas – and even produce electricity in emergency situations.
Upon initial launch, Mazda will be debuting their EV's with two powerplant options. The first will be a pure EV – featuring an electric motor with two batteries supplying the juice. The second powerplant will feature the rotary engine as the range extender or onboard battery charger.
Tags: Breaking News, Engine, Technology
Take a look at our Featured News