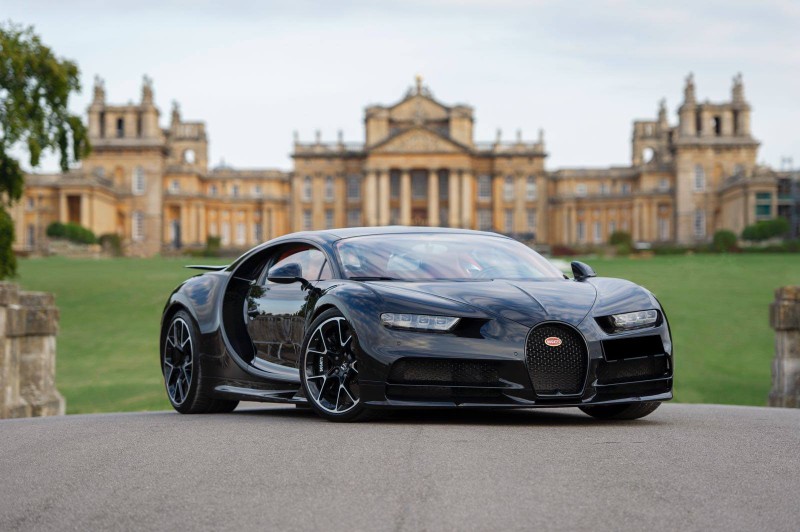 While it appears that fuel economy or removing the need of fossil fuels is the top goal of automakers these days – there are some that seriously buck the trend. These seven vehicles lead the pack of least fuel-efficient ones on the market today. Some of them might shock you!
Here is our list of 7 of the most fuel-efficient-less vehicles on the planet today.
#7 – The 2018 Mercedes-AMG G63 - 13 Miles Per Gallon
It's always assumed that the key to getting good fuel economy is a fuel-efficient engine. However, if you're trying to push a brick, aerodynamics or lack-there-of can contribute to some rather poor fuel mileage. Such is the case with the 2018 Mercedes AMG G63. This brick on wheels is powered by a 5.5-liter bi-turbocharged V8 that belts out 563 ponies. To apply this power to the ground – the engine will produce an average of 12 mpg in the city and 15 mpg highway.
#6 – Jeep Grand Cherokee Trackhawk Edition – 13 Miles Per Gallon
Producing 707 horsepower and powered by a supercharged 6.2-liter V8, the Jeep Grand Cherokee Trackhawk Edition is built to intimidate others on the road – and not for commuting. With a powerplant that was stripped from a Dodge Hellcat, this 'family SUV on steroids' tends to return an EPA-estimated 11 mpg around town, and up to 17 mpg on the highway. The estimated combo of 13 mpg is fairly decent for a SUV that can run mid-11's in the quarter mile and accelerate from zero to 60 in about 3.5-seconds.
#5 – Pagani Huayra – 13 Miles Per Gallon
So you'll likely never see one of these on the road in your neck of the woods, but it makes our list of fuel-deficient vehicles due to it's combined EPA estimated mileage of 13 mpg. The Huayra is a hypercar that receives power from a 700-horsepower 6.0-liter AMG V12 with a pair of turbos on top. Needless to say the design of this car was not for sipping fuel – but to burn it.
#4 - 2018 Mercedes-AMG G65: 12 Miles Per Gallon
The second one to crack our top 7 is the AMG G65. It's a bit larger than the afore-mentioned G63 but has a similar powerplant under the hood. The extra weight of this larger AMG does not help with fuel economy – it drops it across the board by one in each segment. However, on the bright side, it does produce 738 pound-feet of torque and is capable of 621 horsepower.
#3 – Lamborghini Aventador – 12 Miles Per Gallon
Who would have thought that a V12 Lambo wouldn't make our top 7 of poor fuel consuming vehicles on the road? Obviously, this Lamborghini Aventador S Coupe or Roadster is in the upper-tier of performance cars. The EPA-estimated fuel economy numbers from the 730-horsepower monster are better than one would expect, coming in at 12 mpg in the city and close to 17 mpg on highways. It's those sudden full throttle accelerations that tend to drop the fuel economy significantly.
#2 - 2018 Mercedes-Benz G550 4x4-squared – 11 Miles Per Gallon
When nearly 50% of the vehicles in a Top 7 list are from the same manufacturer, it's safe to assume they are not concerned with the global environment much. Perhaps that is a reach, but the fact remains that several Mercedes-Benz G-series vehicles are built for consumers who really are not concerned with pinching pennies. This off-road extreme G-series MB is powered by a 416-hp 4.0-liter bi-turbo V8 that attempts to push 325/55 profile tires on and off road.
#1A – The Bugatti Chiron – 11 Miles Per Gallon
We've left #1 as a 1 and 1A – because quite frankly, only 1% of the global world could afford to own or buy one. The first is the Bugatti Chiron – the supercar that is powered by a quad-turbocharged W16 engine that belts out 1500 horsepower. According to estimated economy numbers, it can churn out 9 miles per gallon in the city – and 14 mpg on the highway.
For the number one – consider the modern day NHRA Top Fuel Dragster. Powered by a 500-cubic inch engine, with a off-set supercharger on top, 16 spark plugs and a fuel pump that can deliver 64 gallons of fuel per minute – the modern Top Fuel Dragster can accelerate from zero to 330 miles per hour in 1000' – just shy of four seconds from a standing start. This thing has a hemi – that averages about 12 gallons of nitromethane fuel per run down the 1000' strip. If you do the number, that would be roughly 63 GALLONS PER MILE.
Tags: Auto industry , Specs
Take a look at our Featured News