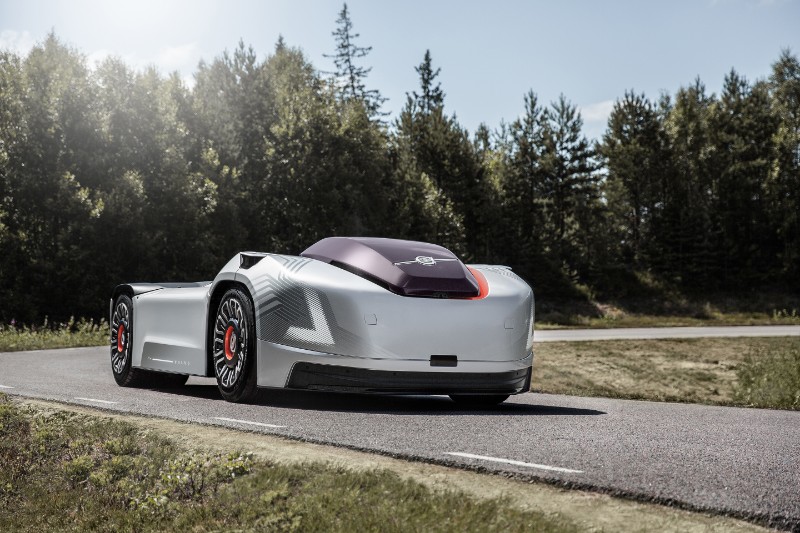 Automation is the name of the game in today's supply chain. From robots that control inventory, pick orders, package and plan shipments, to semi-autonomous equipment used inside warehouses to reduce accidents and overhead expenses, automation is quickly finding ways into daily operations. Volvo is looking to make a huge jump into the autonomous driving vehicle segment with their new self-driving truck, branded as the Vera.
According to the manufacturer, the Volvo Vera is an autonomous, electric vehicle that can operate with significantly less exhaust emissions and low noise levels. It is controlled and monitored via a control center, and has the potential to make transportation safer, cleaner and more efficient. This fully-autonomous driving truck is an electrical-powered semi, that is controlled via a cloud-based platform. While it's currently a concept vehicle that requires multiple testing, and safety advancements in order to become a reality, the concept is showing some merit and potential of revolutionizing the transportation industry.
Volvo believes that the Vera offers an opportunity to significantly expedite the world of business logistics. Due to the fact that the Vera requires no human interaction (drivers) – there is no need for brakes, federal driving time regulations, or paying or fighting labor unions. The driverless trucks also can operate around the clock, which can improve workload and decrease shipping times by as much as 400% over current standards.
According to Mikael Karlsson, Vice President Autonomous Solutions at Volvo Trucks, "Vera is still under development, as we need to take steps to secure safety aspects and can deliver a premium experience to our customers. Round the clock operations could mean faster delivery times for consumer products. Moreover, since the vehicles are electric, society can benefit from reduced noise, road congestion and exhaust emissions."
The Volvo Vera is built on an existing electric truck platform and features a 185kW motor and has a range of up to 186 miles. With this current configuration, it can pull a standard trailer with loads of up to 32 tons. One growing concerns among trucking industry leaders is the reduced range capacity of only 186 miles. To combat that, the concept is initially intended to be launched for local-based or LTL (less than truckload) deliveries within a 100 mile radius.
Tags: Electric Trucks, Technology, Trucks
Take a look at our Featured News