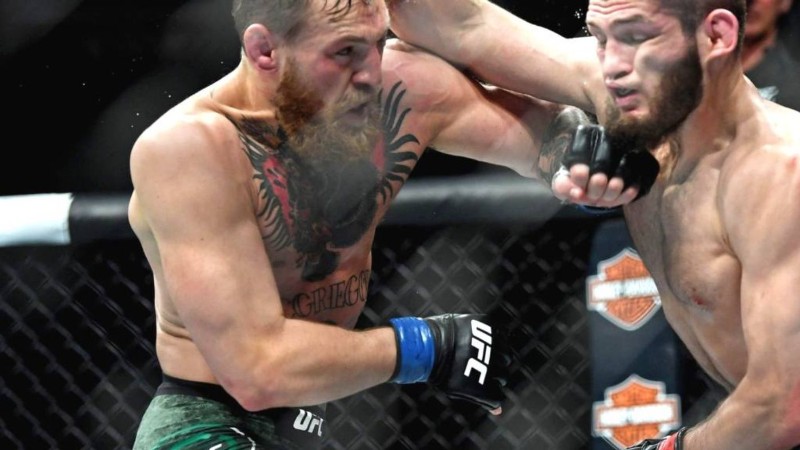 Saturday October 6th, 2018 will go down in history as one of the craziest Vegas fight nights in history. On par with Tyson vs. Holyfield epic "ear gate", the MMA fight between Conor McGregor and Khabib Nurmagomedov ended in drama after McGregor submitted to a Naked Choke applied by the Russian invader. However, the end bell signified the start of the fireworks, as Khabib climbed the fence to attack members of McGregor's posse. The question after the match still remains – who is the better driver in the ring?
While this circus is likely going to lead to a rematch, the real battle is showcased in each fighter's vehicles of choice in their garages. Let's take a look at what each MMA fighter has collected to describe the tale of the tape between each fighter's garage-game.
Conor McGregor
Conor is known for his flamboyant nature. Whether it's strutting around a casino, or taking full-advantage of any publicity opportunity, the Irish MMA fighter definitely let's his personality shine. This personality trait is also exhibited in the cars he has collected in recent years. Here are a few of his current cars.
Lamborghini Aventador Roadster: The iconic Lambo Aventador Roadster sit in McGregor's garage. His white convertible variant has been photographed extensively and is a daily driver if you believe the PR hype.
Rolls-Royce Ghost: As known as "high roller's – high roller", the RR-Ghost in Conor's collection is a direct reflection of his Lambo – appointed in black.
Lamborghini Huracan Avio: : You wouldn't be blown away to learn that McGregor has a nice green Huracan in his garage.
BMW i8: If you're gonna Beemer – then go full Beemer. The i8 is one of the more expensive BMW's on the planet, and McGregor has his in white.
McLaren 12C: : As if he didn't have enough cojones on display with the Aventador, McGregor has a classic yellow McLaren 12C as well.
DeLorean DMC 12: : McGregor must have gone back to 1985 for this purchase. McGregor has the classic car from "Back to the Future" the DeLorean DMC12 in his garage.
Khabib Nurmagomedov
And then there is the Russian fighter Nurmagomedov. To be blunt, in MMA circles, the guy is rather vanilla. He likes to let his fists do the talking (or in the case of Saturday's fight, his choke hold - #Lame). Like McGregor, his personality is on full display with those in his collection.
So – who wins in the garage? If we have a vote, it's Conor in a first round knock-out.
Tags: Custom Cars, Funny, supercars
Take a look at our Featured News