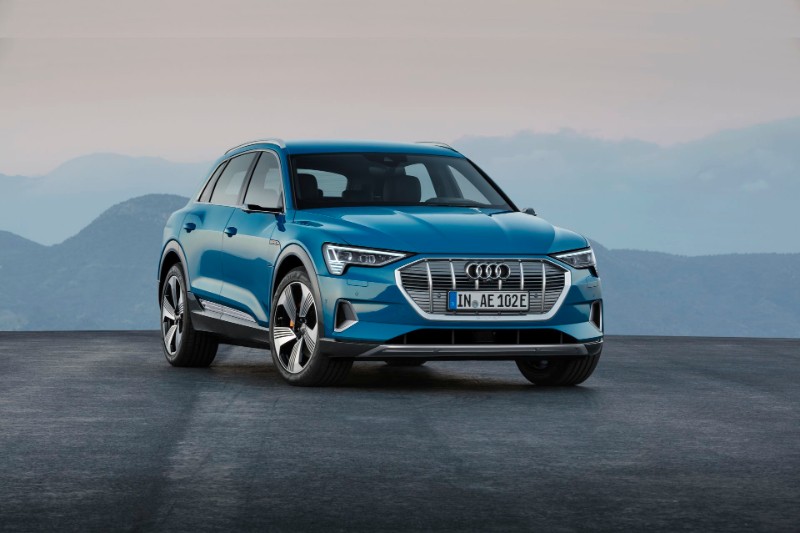 The highly anticipated Audi e-Tron is preparing to go full throttle into production, according to a recently published article. According to managing director Patrick Danau of Audi Brussels, the new Audi EV is expected to reach full production capacity in early September, which is expected to eclipse 20,000 units annually.
Audi started production of the E-Tron on September 3, 2018. While the e-Tron should arrive to North American shores in early Spring 2019, fulfilling the estimated 10,000 pre-ordered Audi's across the globe first. The biggest issue with keeping up with production of these popular electronic SUV's is capacity of outsourced commodities. While the vehicle is assembled in the Audi Brussels HQ, the main issue is the reduced capacity of electric motor manufacturing – which is completed in Hungry.
The main question, according to Audi, is whether or not suppliers can keep up with the potential consumer demand. Patrick Danau the managing director of Audi Brussels stated, "You have to bear in mind not only the company has to ramp up but also the different suppliers. They have to train their people, start their own new facilities and bring them up to the same speed that we are giving according to the plan, so that is a challenge for all of us."
If you're not familiar with the Audi e-Tron – here are the specs we currently know:
It will have a zero to 60 mph time close to 5.5 seconds
Has a top speed of 124 miles per hour.
The expected range is 250 miles - under WLTP test cycle
Features a 95-kWh battery
The battery weights roughly 1,545 lbs.
The e-Tron is all-wheel drive. It has two electric motors – one on each axle.
The Audi e-Tron has a maximum towing capacity of 4,000 lbs when properly equipped.
The Audi e-Tron is being initially fulfilled to customers who have preordered this EV-SUV. Based on consumer interest, Audi may expand production to larger facilities, and have rumored to include North American manufacturing – specifically Mexico and Canadian existing VW facilities.
Tags: Electric Cars, News
Take a look at our Featured News