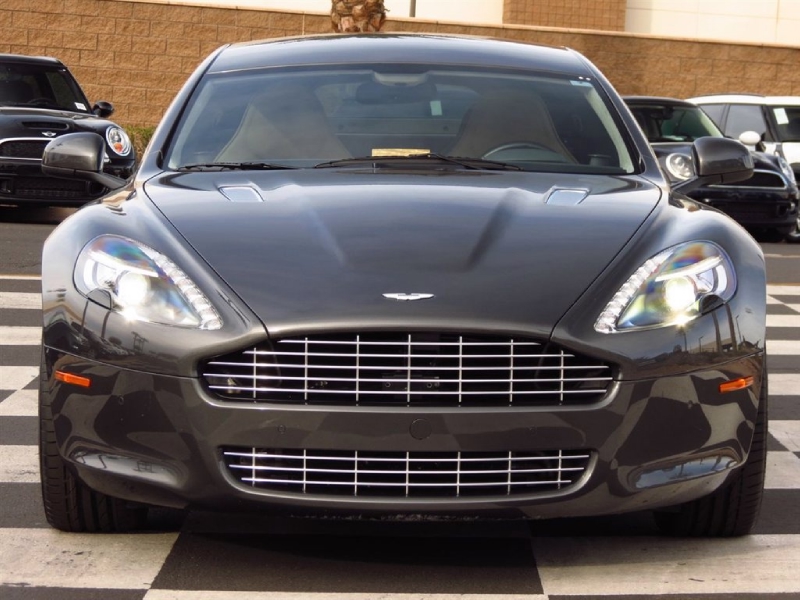 Making its debut only three years ago in 2010, the Aston Martin Rapide (pictured above) is already on its way out. On its way in, however, is its replacement—the Rapide S. In a press release issued yesterday, the British automaker introduced the new sports car, which it says is the most powerful four-door Aston Martin ever. Scheduled to arrive in U.S. dealerships this May, expect the 2014 Rapide S to be faster, more fuel efficient, and less expensive than its predecessor.
According to the release, recent improvements to the V12 in the Rapide S resulted in a 17% power increase. Now capable of making 550-hp and 457 lb.-ft. of torque at 5,000-rpm, the Rapide S has a 4.7 second 0 to 60-mph time, which is 0.4 seconds faster than the outgoing Rapide's. Additionally, the S is also said to have improved in-gear acceleration and a top speed of 190-mph.
While increased power and speed usually come at the cost of fuel efficiency, Aston Martin says the Rapide S is actually more fuel efficient than the 2013 Rapide. Though EPA fuel economy ratings for the new sports car are not yet available, if the British automaker's claims are to be believed, we can presume they'll be better than the 13-mpg city and 19-mpg highway of the outgoing model.
As far as pricing goes, Edmund's suggests we'll see the 2014 Rapide S start around the $200,000 mark. If that's the case, the newer, faster and more fuel efficient S will cost you almost $8,000 less than what you'd pay for the older, slower and less fuel efficient Rapide. While that may sound like a pretty good bargain, keep in mind that its competitors—the Porsche Panamera and Maserati Quattroporte—have starting prices that look small in comparison.
Sources:
Edmunds.com
;
Aston Martin News
Tags: Maserati Quattroporte, Maserati, Porsche Panamera, Porsche, Aston Martin Rapide, Aston Martin, Breaking News
Take a look at our Featured News