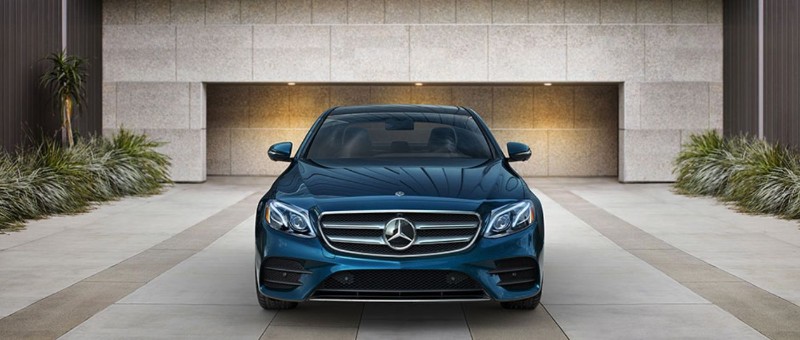 Tired of driving cars that look like every other car in the parking lot? Does driving seem like a chore anymore? It is time for an upgrade. It is time to look at a used Mercedes-Benz E-Class Car.
Why Mercedes Benz? Here are six reasons you should look at a vehicle from this classic German Automaker:
Quality craftsmanship - Mercedes-Benz has a long history of making quality vehicles that last. The company name itself is associated with good quality and classy standards.
Advanced features - Mercedes-Benz continues to produce top-of-the-line products with innovations that rival all other auto companies in the world.
Lower price and higher depreciation - New Mercedes-Benz vehicles are among the more expensive luxury cars on the market. Fortunately, they do not stay that way for long. Their depreciation brings them into the price range of many people within a short time.
Comfortable ride - You cannot overestimate the cost of comfort, which brings the joy back into your drives. The latest models vibrate some on rough roads, but if you can find a used model with the optional air suspension, It will drive smoothly and quietly even at high speeds.
Look of luxury - Some cars feel comfortable, but look bland. Mercedes-Benz has mastered the fine art of making cars that both look and feel like luxury.
Reputation for safety - Mercedes-Benz has a long history of putting your safety first, developing cars that run well and keep you safe on the road. U.S. News gave the 2009 E-Class Model perfect scores for both reliability and safety.
Due to depreciation, you can often find a well-loved, reliable Mercedes-Benz E-Class car for the same price of a new Chevy Malibu, Accura, Ford Fusion, or Kia Optima. While your neighbors save and scramble to get the latest update on the same boring car they have driven for the last three decades, you have a chance to bring in something fresh and classy.
How can you do this?
The Economics of Owning a Mercedes-Benz.
There are two significant depreciation hits that a Mercedes-Benz may suffer. The first drop in price occurs as soon as it leaves the dealer's lot as a new car. Once it is no longer categorized as "new," the price drops significantly. This means that anyone who purchases a new Mercedes-Benz will not make their money back (at least in dollars) from their new car. If they turn around and sell it back that day, they will take a big hit in their investment. Depreciation starts on day one.
The second price drop occurs if there has been an accident involving the car. As much as mileage matters in purchasing cars, many buyers of high-priced luxury cars now know enough to check out the repair history in prospective vehicles. Vehicles with clean rap sheets will fetch a higher price in the used car market than those that have spent more significant time in the repair shop. Mileage is a third important factor, but largely inasmuch as it relates to repairs that have been done or need to be done to the car.
How does this help you?
By choosing to by a used Mercedes-Benz E-Class Car.
you already receive the benefit of the initial price drop from depreciation. That is the easy part. The more difficult part is in finding the car that hits the sweet spot of enough miles to bring the price down to your budget while avoiding costly future repairs that would lift it right out of your budget again. To do this, you need the help of a certified Mercedes-Benz auto technician.
Four things you need to do before purchasing a used Mercedes Benz.
Check the online reviews, ratings, and forums related to its model.
Do a thorough check of the vehicle's history.
Get a system scan of the vehicle with your pre-purchase inspection.
Most important of all, get it inspected before you make a purchase, by an experienced Mercedes mechanic.
Tags: Buying Guide
Take a look at our Featured News